Liberating Insights
When people say yoga means union – or comes from the Vedas – they're usually talking about the Upaniṣads. These ancient texts provide the oldest definition of yoga in terms of meditation, while revealing – among other teachings – that all things are one.
But what techniques do they actually share? Join Daniel Simpson for a comprehensive guide to the early Upaniṣads and their place in yoga history. Together, we'll explore the foundations of yoga philosophy, tracing key themes across multiple texts.
Although the Upaniṣads are frequently cited, they're less often read. This engaging and accessible course covers several in depth – along with extracts from half a dozen others, plus passages of subequent commentary by Vedānta philosophers.
If you'd like to get a broader perspective on yoga and its earliest objectives, we'll reflect on what it means to be free in traditional terms. We'll also consider how to put this into practice, and see how it relates to contemporary priorities.
The Sanskrit word upaniṣad refers to connections. The course aims to make one itself, combining scholarly knowledge with practical insight. By the end, you'll have a clearer understanding of the origins of yoga – and how ancient ideas can inspire us today.

1.1 – End of the Vedas
What are the Upaniṣads? How do they relate to the earliest Vedas? We begin with historical context – the problem of karma changed Vedic priorities, and yoga emerged as one potential solution.
1.2 – Transformative visions
A shift in awareness leads to liberation from cycles of suffering, says the oldest Upaniṣad – the Bṛhadāraṇyaka. Perceiving the innermost self, beyond the mind, reveals the true nature of everything else.
1.3 – Underlying oneness
Texts say the ultimate truth is effectively hiding in plain sight. All things are one, explains the Chāndogya Upaniṣad – and anyone who looks within their heart can discover this themselves.

2.1 – Inward focus
The first text to talk about yoga as a meditative state is the Kaṭha Upaniṣad. It says restraint of the mind and the senses eliminates distractions preventing self-knowledge – as in the Yoga Sūtra.
2.2 – Immortal objectives
Death is the primary teacher in the Kaṭha Upaniṣad, saying the self is not the body or the mind. It exists beyond time and space, so it can't be killed – an explanation borrowed by the Bhagavad Gītā.
2.3 – Few instructions
Most Upaniṣads have little to say about techniques. They mention the benefits of chanting oṃ and turning inward, but only one offers practical tips on meditation, including posture – the Śvetāśvatara.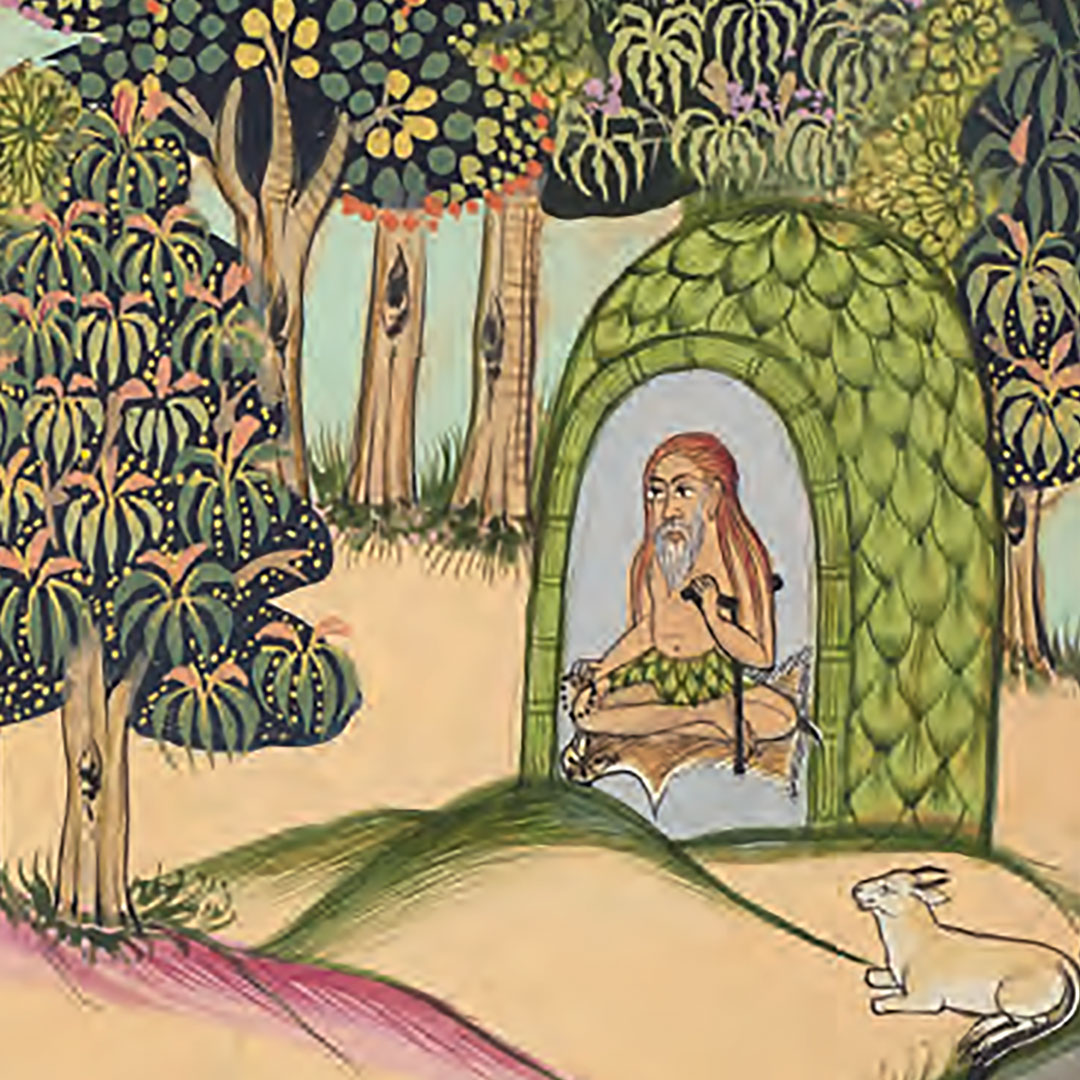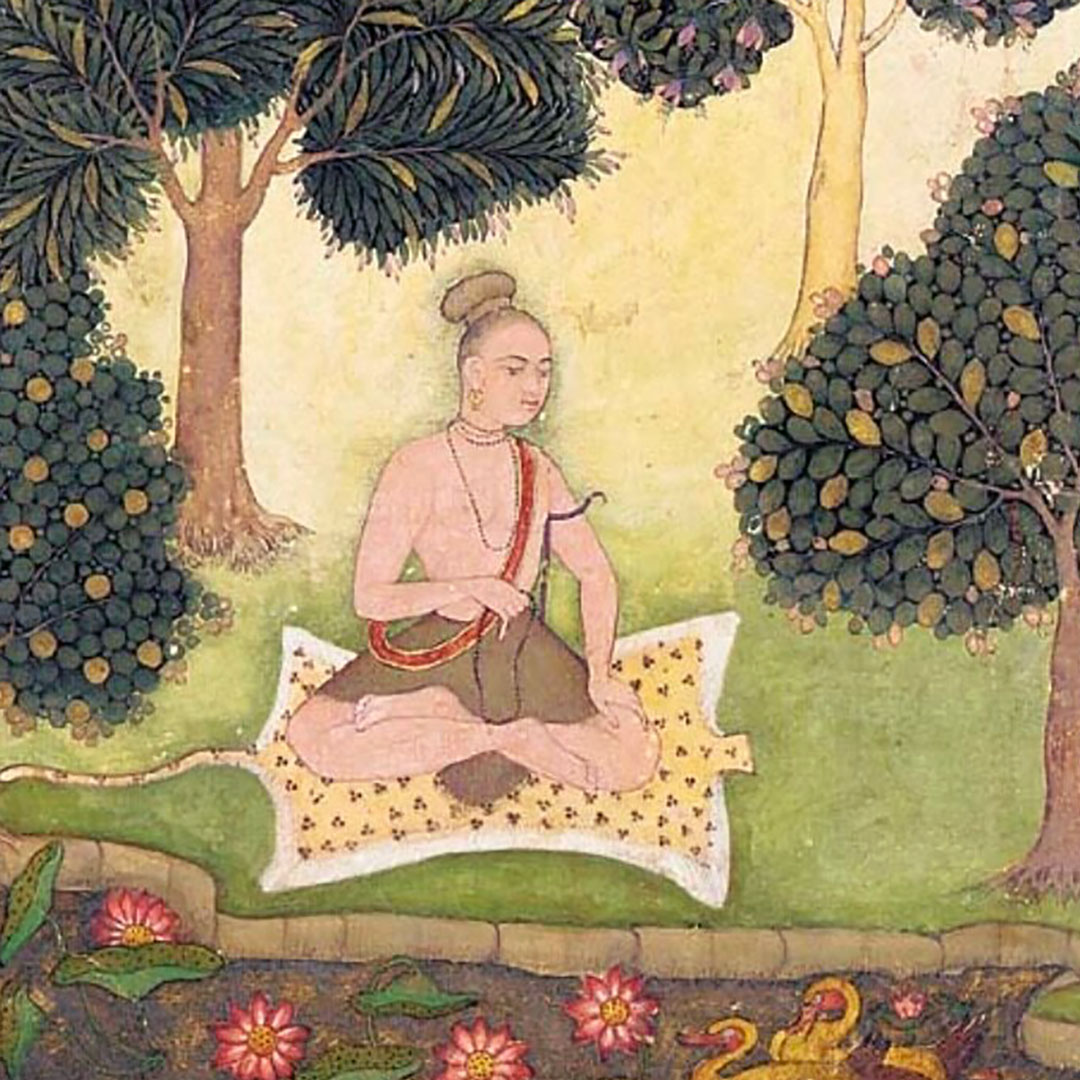 3.1 – Self-inquiry
Guidance is sparse, but one theme keeps recurring – the truth of the self can't be put into words. Ruling out what it isn't reveals it, but thinking one knows it obscures it, says the Kena Upaniṣad.
3.2 – Subtle anatomy
Other options refine one's awareness of embodied experience. The breath can help to steady the mind and reveal inner bliss. There are also descriptions of networks of nāḍīs used in physical yoga.
3.3 – Tantric parallels
Two Upaniṣads – the Maitrī and Śvetāśvatara – teach similar ideas to tantric Śaivism. This suggests they might be later compositions, but they also echo earlier texts (e.g. the Śvetāśvatara and the Gītā).

4 – PHILOSOPHICAL SYSTEMS
4.1 – Non-dual origins
The Māṇḍūkya Upaniṣad is one of the shortest, with only 12 verses. It deconstructs oṃ to describe states of consciousness. The highest is advaita, or non-duality – the earliest form of Vedānta philosophy.
4.2 – Beyond "all is one"
Other schools of Vedānta have different perspectives. Their views on the divine have more in common with the Bhagavad Gītā than the earliest Upaniṣads, but some – such as the Īśā – share hints.
4.3 – Yoga and Vedānta
Modern teachers combine ideas that were once incompatible. Yoga was originally dismissed by Vedānta philosophers, but the two are now almost inseparable – and both have shaped popular culture.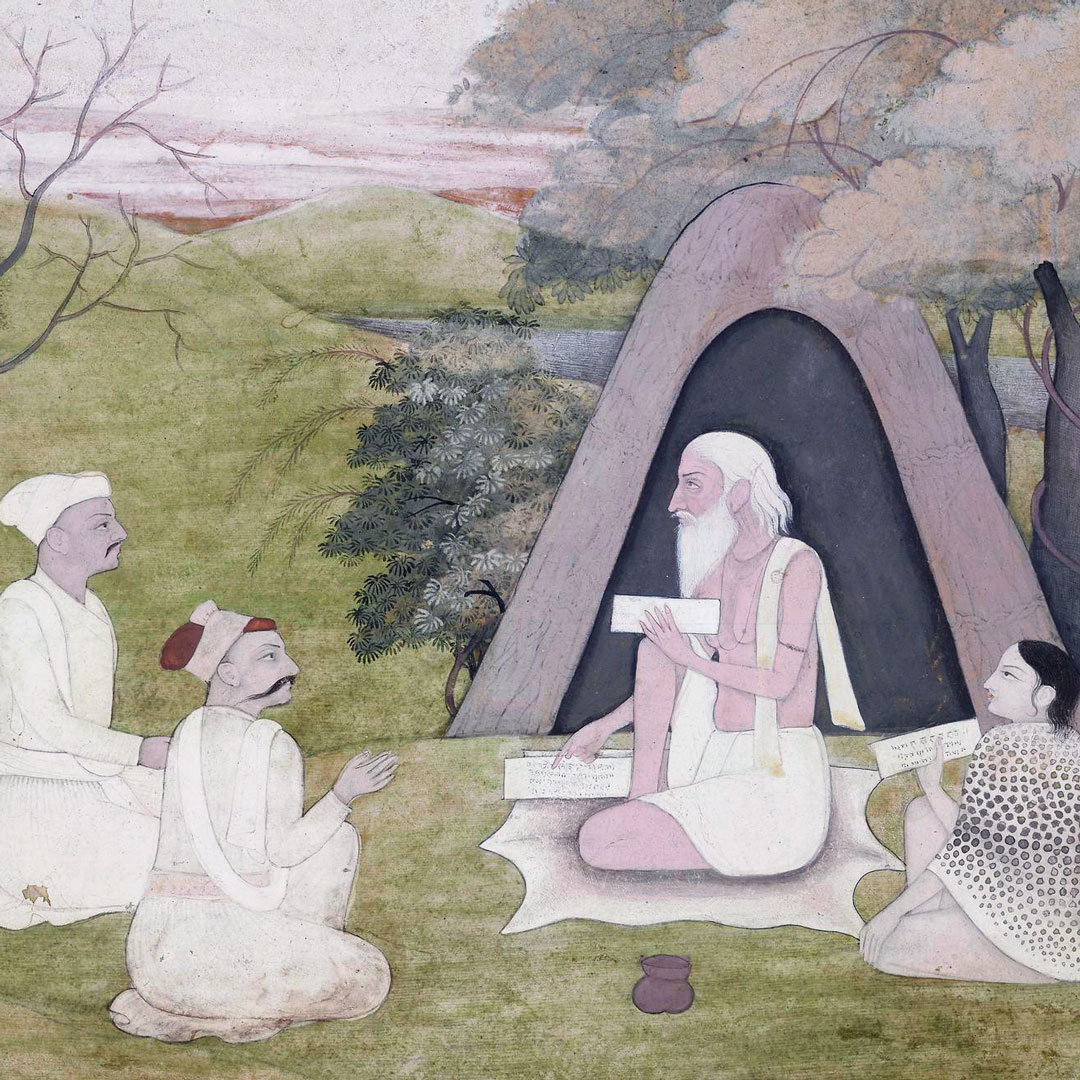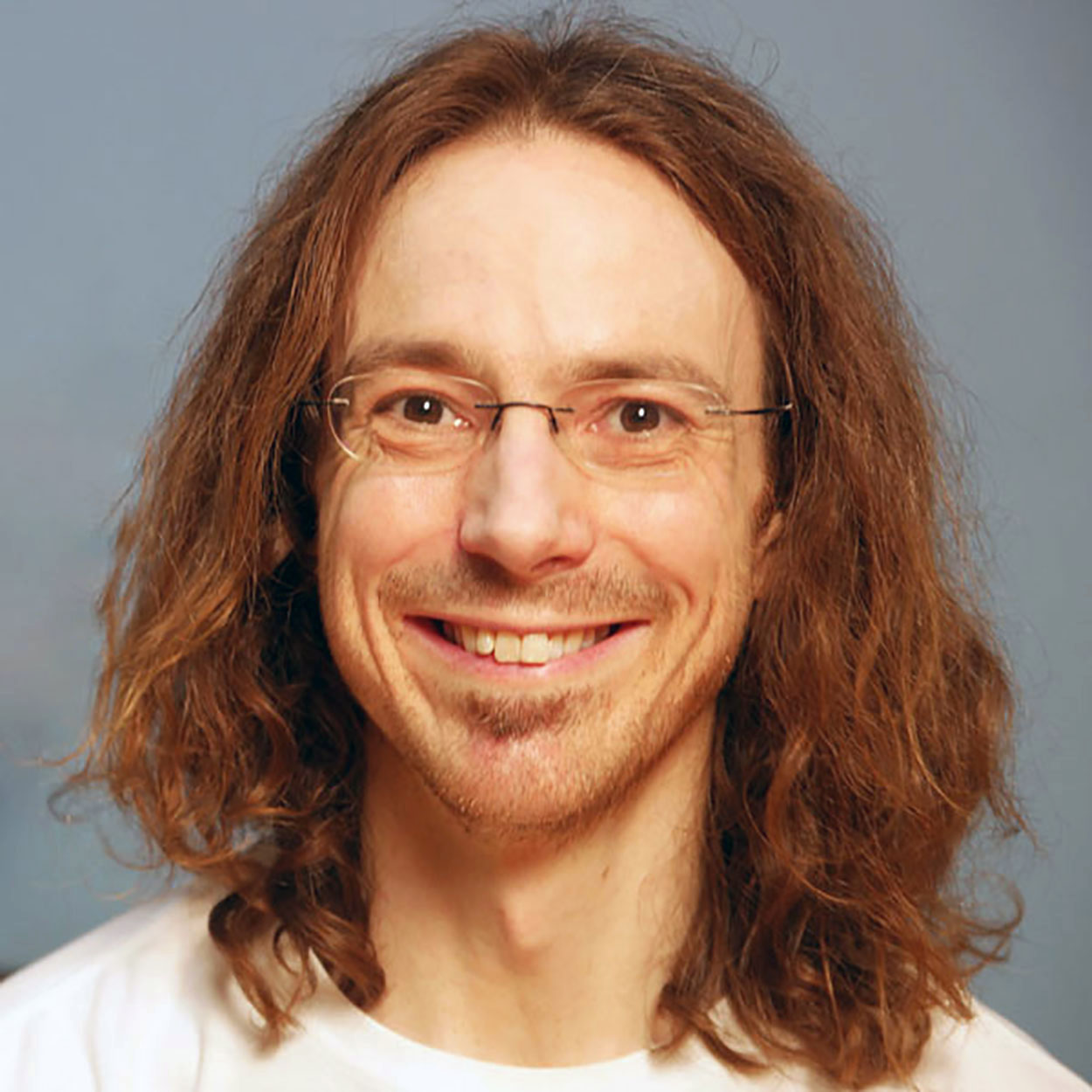 Daniel Simpson is the author of The Truth of Yoga: A Comprehensive Guide to Yoga's History, Texts, Philosophy, and Practices, which was published in 2021 by North Point Press (an imprint of Farrar, Straus and Giroux).
He teaches courses on yoga history and philosophy at the Oxford Centre for Hindu Studies and SOAS, University of London. He also contributes to yoga teacher trainings, and offers online talks and international workshops.
Daniel is a graduate of Cambridge University and holds a master's degree in Traditions of Yoga and Meditation from SOAS University of London. In a previous career, he was a foreign correspondent, working for Reuters and the New York Times. 
danielsimpson.info

Extracts from texts are provided, along with supplementary PDFs.
To explore the Upaniṣads more deeply, it would be useful to have a full translation. Patrick Olivelle's Oxford World's Classics edition is recommended – it's accessible and clear, with helpful notes.
The publisher's website has more details.
global.oup.com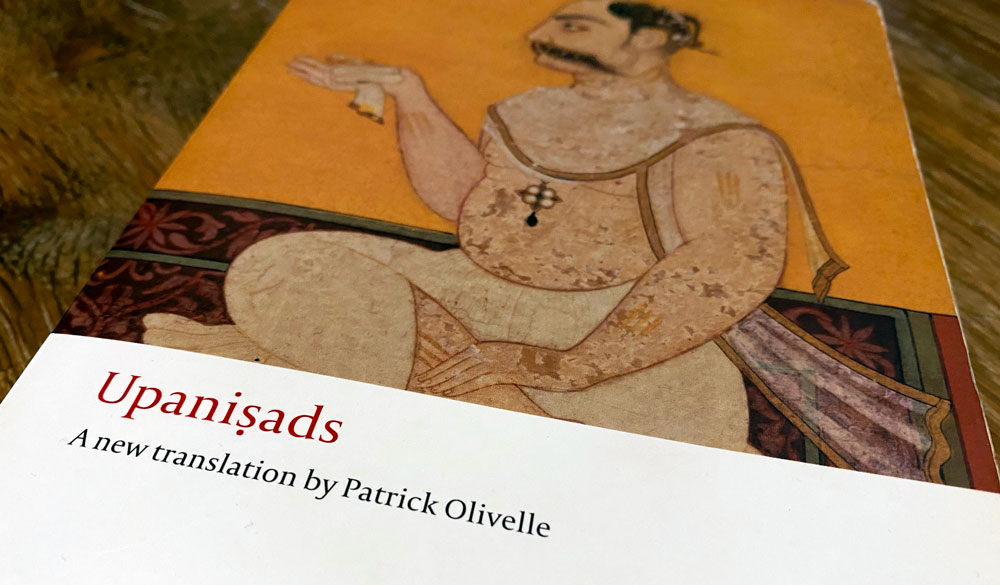 FAQs


How does the course work?
All four modules are available at once, so you can study the materials at your own pace. Each module has three videos, a recorded discussion with Q&A, and suggested reading.

Is there any interactive elements? 
Absolutely! There's an online community, where you can discuss ideas with others and ask Daniel questions at any time. Plus there's an option to add one-to-one sessions.
How long will I have access to materials?
For three months. This provides an incentive to get to the end. You can also download audio recordings of all sessions, or upgrade to unlimited access at the checkout.

Do I need to read texts in advance?
Not necessarily. It's also fine to read along as you go. Course materials quote several translations of the Upaniṣads, as well as commentaries by scholars of Vedānta.

What level of knowledge is required?
The course is designed for yoga practitioners. It's accessible to anyone, while providing insightful details that will interest those who are more familiar with these texts.

Does the course include assignments?
Each module has an optional quiz to test your understanding. No one sees your results.

Do yoga teachers get accreditation?
Everyone who finishes the course will receive a certificate for 12 hours of study. Teachers registered with Yoga Alliance can log these as continuing education with a YACEP.

Payment Plan
Spread the cost with monthly instalments